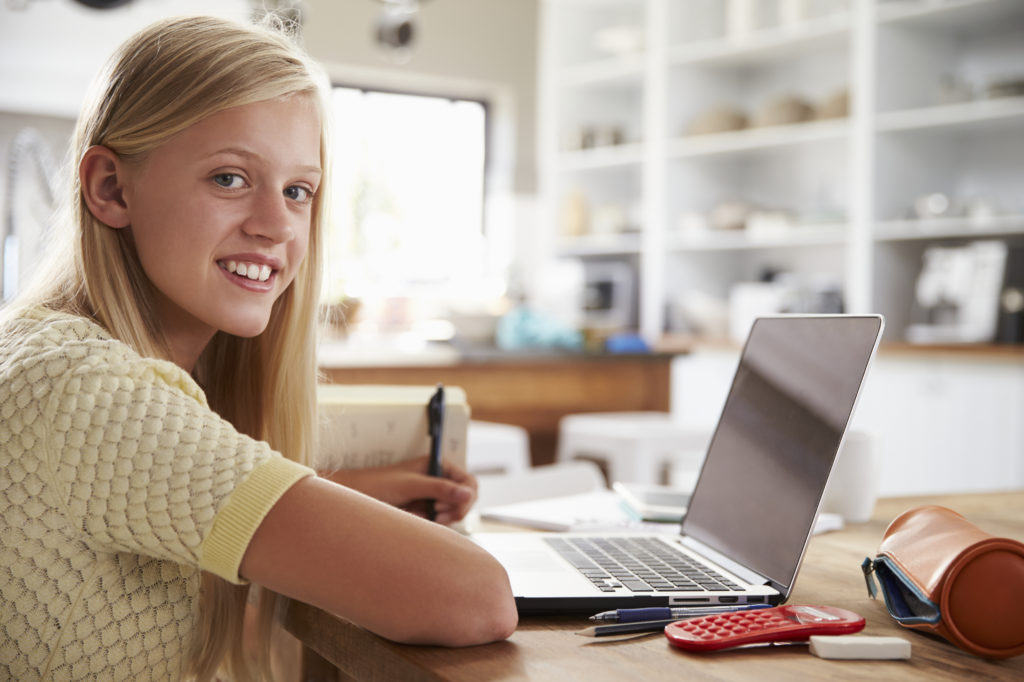 Is your child struggling with public school and needs a change of scenery? Do you want to homeschool but don't have much time?
Our online program only requires about an hour per week from the parent/teacher.
Are you a homeschool teacher and want a high school diploma for your student?
With our diploma program, we ensure your curriculum meets state requirements, certify your student's completion, and provide you with a diploma and transcript that we guarantee will be accepted by colleges and trade schools.
Do you want to be a full-time homeschool teacher, but don't know where to start?
Leave the work to us! Our workbook program gives you a complete curriculum, and includes teacher's guides to help you evaluate your student's progress.
Is your child a public/private school student who is looking for more challenges or classes that are unavailable in their school?
You may take electives from any of our curriculums. We offer courses in sciences, languages, arts, and more! We can even help you prepare for and take AP classes for college credit.
The Homeschool Academy of South Jersey is here to help!
We have been in operation since 2001 and are a non-profit on a mission to help families like yours.

Getting started is as easy as 1, 2, 3!
If you are tired of public school problems and high private school tuition, homeschooling may be the answer.
In New Jersey, the compulsory education law (N.J.S.A. 18A:38-25) permits children to receive "equivalent instruction elsewhere than at school," including the home.
We have helped many families fulfill these requirements and accomplish their goals. That said, homeschooling is not for everyone.
Learn more at our Why Homeschool page.
Homeschool Academy offers a variety of plans to meet your needs. We make homeschooling easy, match each student with an appropriate curriculum, and minimize the effort needed from parents and guardians.
Since we are a non-profit, we offer our programs at a fraction of the cost of similar options, and we guarantee your transcript will be accepted by secondary education institutions.
Learn more at our About Us page.
We offer a variety of plans to meet your needs.
Online or offline study
Christian or Secular (non-religious) curriculum
A wide array of electives
Certification of your own custom curriculum with a High School diploma and transcript
Testing and unique curriculum for students with special needs
Learn more at our Programs page.
Ready to Sign Up?
Please fill out our Registration Form to get started.
If you have questions, please email staff@homeschoolnj.com or text/call us at 609-805-2548 for a free personal consultation.